Her name is Jessica Leoni. She will be 15 this July. Jessica has the devastating neurological condition known as Niemann-Pick Type C (NP-C) disease. Her family and friends have joined together to fight for Jessica, and you are invited to join them.

---
View regular updates on how Jessica is doing,
or send a special note to Jessica and her family by clicking on
The Caring Bridges Website.
---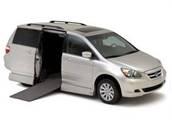 Jessica and the Leoni's have an amazing opportunity to get a wheelchair accessible van from Mobility Van Sales! If Jessies video gets the most votes then she is much more likely to get the van!
Please vote on the following video of Jessica at this website:
http://www.nmeda.com/mobility-awareness-month/heroes/california/los-angeles/258/jessica-leoni .

When you vote for the video please type in the promo code 889, the first time you vote on each device as this will give us 5 votes for the first time you vote. You can vote once a day from home, work, and on any internet phones with 3G. Please vote now and vote often!
The first time you vote please type in the promo code 889 on each device you use. This will give us 5 votes for the first time you vote. You can vote once a day from home, work, and on internet phones with 3G.

Voting continues through May 13th.
PLEASE SPREAD THE WORD TO FAMILY AND FRIENDS
---
Click here for
A SPECIAL NOTE FROM JESSICA'S PARENTS
The Leoni Family Story was interviewed on CNN.
See the video below that aired on August 4, 2009.
Click here to go to the CNN Website

---
Start here!
You can click on the Niemann-Pick button to get all the facts about this terrible affliction - how it affects its sufferers, and what is being done in medical research and patient & family support. you can click through to Jessica's Home Page and read about her, view her progress, visit her family and friends, and see why we must fight for her, now.
You can contact us by email and check out "What's New?" for the very latest news about Jessica's life and for the latest news and developments in medical research and our efforts to raise awareness and support.
Spiritual Convergence:
Please read about our Community Offering for those affected by
Niemann-Pick Type C Disease.
Click here for more information.
May 1, 2006 -- USA Today published a story featuring the Leoni family's experience with NP-C. Please CLICK HERE to view it. Westchester Joins the Fight!
Westchester Joins the Fight!!!
Westchester Community rallies in the Fight for Jessica.
Los Angeles Fire Department Captain Jeff Elder and Los Angeles Police Officers, David Morales and Stacey Witty were honored as Hometown Heroes. Click here for more information.
A community event, Celebration of Angels, has hosted a fashion show the last number of years. Jessica participated in the show in the Spring of 2004. This spring, 2005, the Celebration of Angels was once again held at the Furama Hotel and hosted by Events Extraordinaire's Terry O'Connor. Half of the proceeds of the Celebration were designated to the Fight For Jessica.
A local Brownie troop in Westchester joined the Fight For Jessica as well. Headed by a Visitation Mom whose daughter is a classmate of Jessica's, the Brownie's designated part of their Cookie Drive Revenue to the cause.
Music West's Laura and Jeff Remington, along with their Board of Directors, committed to Join the Fight in conjunction with this summer's production of "The Music Man." With Westchester kids making up the cast, Music West's Michelle Dimarco sold flowers at performances, with proceeds going towards the Fight For Jessica. Jeff addressed the audience, spoke about Jessica and what they were doing as a group, and urged others to get involved.
Kalani Letona 1997-2002
Kalani was a special friend to Jessica. They shared something none of us wanted them to share. Jessica's progress gave Kalani's Family some sense of hope. Kalani's illness gave us a reminder of the sense of urgency we have as Niemann-Pick families.
Kalani is at rest now, but his family mourns.
We mourn with them.
We mourn for them.
Please remember Kalani and his family in your prayers. When we are done crying, help us strengthen our resolve to continue the gallant fight against Niemann-Pick Type C Disease.

God, receive Kalani into your tender care.
We mourn the passing of Christa and offer our deepest sympathy and condolences to our very special friends, the Parseghian Family. With permission, we have posted two articles about Christa and the Parseghians on this site.
CHRISTA MARIE PARSEGHIAN April 12, 1991 - October 23, 2001
If a child is a smile...
If a girl is a sassy giggler...
If a friend is eyes that sparkle with warmth...
If a sister is a hug that never ends...
If a daughter is a littlest angel...
If a soul is purple and glows with joyful light...
If love is for always...
Then she is Christa.
Christa is survived by her parents, Michael and Cindy; brother, Ara; ``best'' sister, Marcia; and preceded in death by her brother, Michael. Christa is also survived by her paternal grandparents, Ara and Katie Parseghian; maternal grandmother, Vickey Buescher; aunts, uncles, cousins ,and many friends.
Rosary and Visitation on Friday, October 26, 2001, 7:00 p.m. at St. Thomas the Apostle Catholic Church, 5150 N. Valley View Rd. Celebration of Life Mass will be offered on Saturday, October 27, 2001 at 10:00 a.m. at St. Thomas the Apostle Catholic Church.
In lieu of flowers, contributions may be made to the Ara Parseghian Medical Research Foundation, 1760 E. River Rd., Suite 115, Tucson, AZ 85718. Arrangements by EVERGREEN MORTUARY & CEMETERY

To read the article about Christa by JANE ERIKSON in The Arizona Daily Star click here.

To read the article, "A Lesson in Dying," By PAULINE ARRILLAGA, Associated Press Writer, click here.